With the continuous development of science and technology, stone application has been brought into a new field, and it has a wider application. Using high quality granite stone granite components machining and hand-made fine grinding, occupies an important position in the construction, decoration, decoration, metallurgy, machinery manufacturing, precision measuring tools, test equipment, finishing equipment etc.. Why is granite a material for precision mechanical components?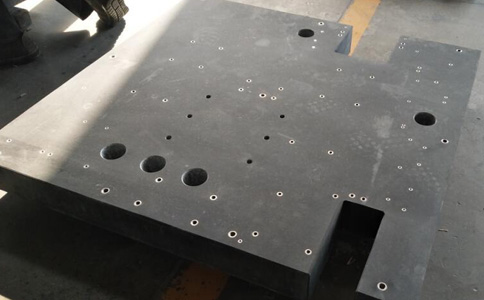 It is a new direction for the development of precision measuring instruments and precision machinery that granite components are made of high quality stone, such as natural granite, as precision machinery parts. In the material, natural granite has been paid more and more attention because of its own characteristics. Good corrosion resistance, high compressive strength, flexural strength and excellent geometry stability make granite have better finishing and super finishing technology. It has great advantages in the field of precision mechanical components manufacturing.
As the earliest natural resources to be used in nature, granite will be widely used in the manufacturing of precision mechanical components.